Best online business to start with, that actually work with little to no money down.
START A VIRTUAL ASSISTANT SERVICE
This is our first example of a service-based online business, and it's ideal for anyone who wants to earn money from a side hustle, but without having to wait tables or mow lawns. There's nothing wrong with waiting tables or mowing lawns, by the way – they're both great offline side-hustles.
So what exactly is a virtual assistant (VA)?
They are generally solopreneurs who offer their services to small businesses who need help with a given range of tasks. Some people might argue that being a virtual assistant isn't really running a business. But somebody like Gina Horkey can prove that's simply not true, and she has a booming business to back her claims up. She's also seen as the "go to" person for a step-by-step guide to running your own VA business.
It's also possible to scale up the idea of being a solo VA and becoming an agency instead. In this model you find and vet virtual assistants for business owners, and get paid a referral fee for doing so.
Typical tasks required of a virtual assistant can range from answering phones and organizing their clients inbox, all the way up to graphic design, search engine optimization and ad-hoc web design and website maintenance tasks.
Wait…somebody will pay you to manage their emails for them?
Yup.
You'd be amazed at just how many small business owners and entrepreneurs are buried under an inbox of 10,000 – 20,000 emails that they don't have time to categorize, prioritize or reply to.
If you're trying to decide on what virtual services to offer, all you need to do is sit down and list out what skills and abilities you have.  Everyone has a skill they can sell as a virtual assistant. And even if, for some odd reason, you don't then you can always learn one by taking courses on Udemy or Teachable.
The odd thing about having a VA business is that once you develop a reputation, then word-of-mouth advertising takes over. All successful VAs wind up hiring other people to help them because they get so swamped with client work.
Startup costs: A laptop, and Internet connection and a $10 account on Upwork.
Income potential: Virtual assistant rates vary from $20 to $100 per hour, but you're more likely to make around $30 per hour for your efforts. And you get to do that without ever leaving your home.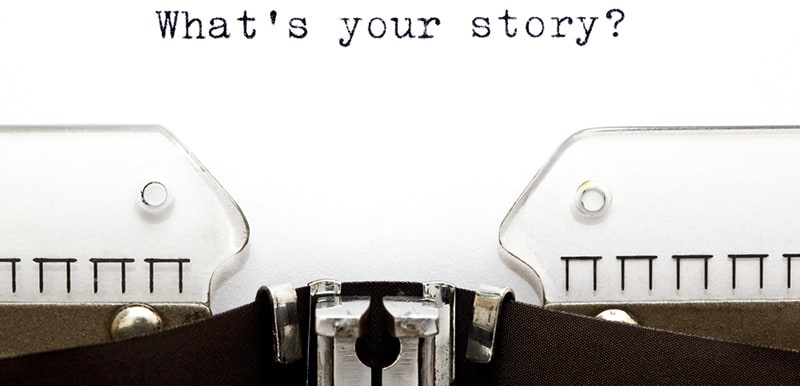 BECOME AN INDIE PUBLISHER
They say that everyone has at least one book in them. While that's true, the traditional publishing industry (or trad pub, for short) didn't support everyone's dream of seeing their novel on the shelves of their local bookstore.
Traditional publishing had settled into a comfortable rut of turning down aspiring authors left, right and center. They could do this because a trad publishing deal was the only option available to authors. Their only other choice was vanity publishing, which is expensive and a waste of time.
Jeff Bezos completely disrupted that industry way back in 2007 when Amazon launched the first Kindle. Industry experts (cough) were quick to dismiss the Kindle, saying it was a fad. They had an equally dim view of the Kindle Direct Publishing (KDP) platform, which allows people to upload their own books to the Amazon marketplace.
But instead of failure, something wonderful happened – a legitimate self-publishing industry was born. Now people from all walks of life with an idea for a book could become an independent author. Not that Indy…and we're never going to talk about that movie.
There are now more than 3.4 million self-published indie books on the KDP platform. And both new and established authors release hundreds of fiction and non-fiction books every single day.
Although non-fiction books are extremely popular on Amazon, the real money is in publishing fiction. The indie publishing industry has hundreds of success stories of authors earning tens of thousands of dollars per month. In fact, there are so many of them it was difficult to pick one success story to feature.
If nothing else, the indie publishing scene proved that dismissing business opportunities without fully understanding them can be a big mistake. Just ask Barnes & Noble.
Startup costs: Zero, but ideally you'll need at least $100 for a great cover for your book. You would then ideally have another $100 for an editor and $100 to market your book once it's finished. That's a total investment of $300 to write and publish a novel that could make back 10x – 20x what you invested in it.
Income potential:  A single successful book can earn you anywhere from $100 – $500 per month. A successful series of books could earn you up to $50,000 per month within your first year as an indie author.
START AN SEO BUSINESS
If you have even moderate SEO skills, then you can easily start a side hustle offering just search engine optimization services to businesses all over the world. SEO is global, so always think global when it comes to your potential client base.
But…isn't SEO dead?
The sad truth is that for all the SEO consultants out there who know exactly what they're talking about, there are hundreds of others who are clueless, money-grabbing sharks. Their sole focus is on getting customers signed up to a 6-month retainer based on promised results. They then kick their heels for the first few months, pocketing cash for doing nothing.
There is huge demand for ethical, white hat SEO experts who can help businesses improve their online visibility in the major search engines, and all the lovely, free organic traffic that goes with that.
You can approach this online business from a couple of angles. The first is to market yourself directly to companies through LinkedIn or via cold emailing. The idea of actually marketing yourself might terrify you, but it gets easier with time. Promise.
The other option is to offer white label SEO services to web design agencies. What this means is they handle the web development side of things, and you take care of the search engine optimization work. The perk of this approach is you never have to deal with their clients. Most SEO consultants start here  because all the client-finding work is already done. That leaves them to do what they're best at – ranking sites in Google.
The only real downside to running an SEO business is that you'll need to invest in a handful of tools to give you the best possible chance of landing those 4-figure per month client retainers.
Oh, and if you have any experience in managing PPC (Pay Per Click) advertising campaigns for clients, you can double whatever your current hourly SEO rate is. Businesses in competitive industries are quite happy to pay a freelance PPC consultant a lucrative monthly retainer to beat out their competitors.
INVEST IN PEER-TO-PEER LOANS

The traditional model of banks having a monopoly on loans and currency has finally been turned on its head after several hundred years. Although the first bank was set up by the Medici family in 1472, the loans process hasn't changed since then.
Then in 2005 the first Peer-to-Peer (P2P) loans took place.
The P2P lending model directly matches lenders with borrowers, and usually at very competitive interest rates. So, even if you have lousy credit, there's still a good chance you might qualify for a P2P loan instead. There can be more risk for the lender in a peer-to-peer loan, but the dividends are worth it.
Peer-to-Peer loans are really just a form of crowdfunding. But the difference is that P2P lenders "invest" in borrowers, instead of investing in business start-ups.
So, how exactly do you go about lending your money to other people and generating a profit?
You use an intermediary P2P platform, such as Lending Club, to do all the hard work for you. They're just one of the many popular P2P loan platforms online, including others like Prosper, BitBond, and Zopa.
To give you a basic example of how P2P lending works, let's say you find a borrower on a P2P loan platform that needs $10,000. You offer them a loan for the full amount but at an 8% interest rate over 3-years due to their unstable credit rating. You could also offer to part-finance the loan, with other lenders investing in the remainder of it.
If you invested the same money in a standard savings account in the United States you'd earn a whopping .01% to 1.45% in interest per year. Banks actually offer those rates with a straight face!
The lending platform then takes a 1% cut for matching lender and borrower, leaving the investor with a healthy 7% return on their investment.
This is a simplified version of what takes place, but the principles are the same:
You lend money to people who can't or won't borrow it from regular banks
Your profit is generated by the interest charged on that loan
Startup costs: You don't need to be Warren Buffet to get involved in the peer-to-peer lending market. In fact, some peer-to-peer success stories have started with as little as $25.
Income potential: Inexperienced lenders can earn as little as 4% per year in interest on their loans. More experienced lenders report returns of 12% – 14% on their loans. Do your due diligence because every financial transaction involves an element of risk.
BECOME A BLOGGER

Now, here's an online business model that has unfortunately become the butt of far too many jokes. This is because a certain segment of society (that's you, hipster!) went around loudly telling anyone willing to listen that they were full-time bloggers. The net result of all this misplaced enthusiasm is that if you tell any of your friends or family you're going to start a blogging business, they'll wrinkle their collective noses at you, while coughing politely.
Don't let that stop you from starting a blogging business. There are lots of very successful bloggers out there – we're talking 5 and 6-figure-a-month levels of success. What you absolutely must avoid doing is starting a blog about "how to be a successful blogger." How can you do that when you haven't achieved any success yet yourself? Faking it until you make it is not a business model we'd advise anyone to follow.
Blogging is still a viable online business idea, and one with as much potential as ever. Just make sure that you start a blog on something that people actually want to read about. If that happens to be something you're passionate about that's great. But you need to understand that it's way easier to monetize a blog about organic dog food than it is to make money from a blog about obscure literary fiction.
Learning how to start a blog isn't all that difficult either. You can choose to use a free WordPress or Blogger.com account to get started. Or if you can afford to invest about $20, then you can register a domain name, get a cheap web hosting account, and install WordPress from there.
One of the biggest misperceptions about blogging is that you need to write these long, thought-provoking posts that make people stop and think about their life. Your blog doesn't need to be life-changing. In fact, you'll make more money if you focus on helping your readers solve whatever problems they're facing.
Or even just help them find a cool new product or service they didn't know they needed. The truth is that blogging can be as visual as you like too – there are plenty of photo and craft bloggers out there with massive audiences.
If you're wondering how to make money from your blog, then stop. You can't monetize a blog without an audience, and you can't get an audience without creating content. Build your audience first, and then start looking at options like AdSense, Amazon affiliate selling, or paid guest posts.
Start-up costs: You can start out with a free WordPress account and then upgrade to a paid account later. Registering a domain name plus cheap web hosting will cost you about $20. A premium theme for WordPress costs about $50, which is ideal if you can afford it.
Income potential: Blogs with a huge audience can earn anywhere from US$10,000 to US$100,000 per month.