THE BENEFITS OF AN ONLINE INTERNET BUSINESS
THE BENEFITS OF AN ONLINE INTERNET BUSINESS
When you compare any online digital business to its brick-and-mortar retail equivalent, you'll understand why tens of millions of people all over the world take the online route instead.
Owning a "real" business means you need to think about bank loans or financing, leases, maintaining inventory, business insurance, finding staff, training staff, etc. You then need to factor in finding a prime location for your business. If you don't have enough footfall then you can expect to be shutting up shop in as little as a few months. In fact, 50% of small brick-and-mortar businesses fail within their first 3 years.
Some of the things we love about pretty much any online business model out there include:
Low startup costs
Almost non-existent overheads
Can be run from anywhere in the world
Can be run part-time
No staff required, unless you choose to
Most of the online business models we cover here can be started for less than $50, while some of them can be started for exactly $0.
That's not a typo – it genuinely does mean zero dollars and cents.
If you can find any ethical and legal brick-and-mortar retail business you can start with exactly nothing, then we'd love to hear about it. Oh, and that doesn't include the "no money down" property flipping model.
Now that you have more insight into why owning an online business is such a great idea, it's time to look at exactly which are the best online businesses to start in 2018, and beyond.
1. FLIPPING USED TEXTBOOKS 
One of the simplest side hustles to get started with is flipping used textbooks on Amazon. While there are a couple of different approaches to take, the one I like best is buying used books on Amazon and then trading them into Amazon (via the Amazon trade-in program) and pocketing the difference.
Sound too good to be true?
There are actually more deals out there like this than you'd believe, thanks to the fact that sellers list used textbooks for low prices on Amazon all the time, not realizing they could trade that book into Amazon for more money. For example, you might see a Biology 101 textbook that has a used price of $45 and an Amazon trade-in price of $70 – meaning you could buy it and trade it right back in for about a $25 profit.
You can start searching for deals manually or use TexTrader to speed up the process significantly.
Start up costs: $50 or the price of the first used book you decide to flip.
Income potential: Anywhere from $50 to $1,000 per month.
Success story: Chris from FBAMaster.com has made thousands of dollars doing this in recent years. Click here to get the tool he uses to find the best deals automatically.
2. Your Affiliate Marketing Empire
This model gives me warm fuzzies because it's a simple online business that's also enjoyable and has the potential for almost 100% passive income.
Affiliate marketing, in a nutshell, is about selling products on a commission basis for a range of companies, including major brand names. There's no need to buy stock, you don't handle packing or shipping, and you never have to deal with customer service issues.
The cornerstone of your affiliate business is about setting up a website that's focused on a specific niche. You research low competition keywords for that niche, with the aim of ranking on page one of Google for those keywords. People visiting your site then click on a referral link, and if they make a purchase at the destination store, then you get paid a commission. That's why some people call it "referral marketing".
As internet-based businesses go, affiliate marketing has huge income potential. And as mentioned earlier, once it's set up properly the income from it can be almost 100% passive.  In fact, this is how I quit my job originally.  I built lots of little niche sites that eventually were bringing in income of over $10,000 a month!  So, I say "Adios!" to my day job and I've never looked back.
You have two choices when creating a site to sell products or services via affiliate marketing – a niche site or an authority site.
Niche sites are smaller and focused on a specific type of product or service, featuring several dozen pages of content. Authority sites, on the other hand, tend to have hundreds of articles, completely covering all known keywords for a given topic.
If you hate the idea of writing you can always outsource that work to somebody else. But writing great content for an affiliate site really isn't that difficult. It just takes a bit of practice, and once you see those first commission checks you'll be up writing articles for your site before work, during your lunch break, and when you should be sound asleep in bed. Successful affiliate marketers can be real gluttons for punishment.
Start up costs: $10 for web hosting, $10 for a domain name and $30 for a WordPress theme.
Income potential: Anywhere from $50 to $100,000 per month.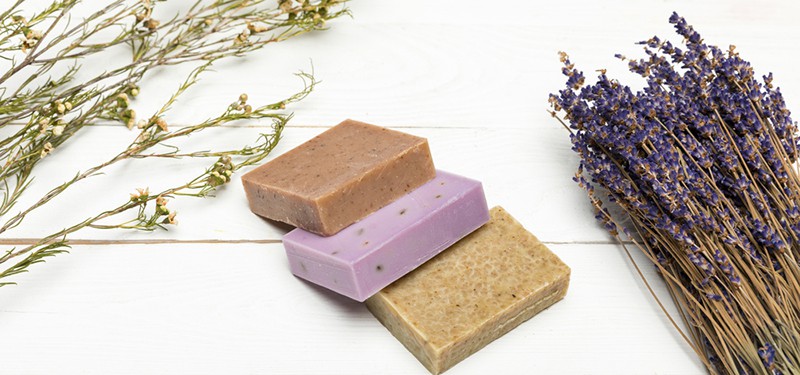 3. OPEN AN ETSY STORE
Do you love everything arts, crafts and vintage? Or maybe you love making things with your hands?
If that's the case then Etsy is an online business model with a twist because it provides crafters like you with a dedicated platform to sell your handmade or vintage goods from. And don't think you'll have to nickel-and-dime your way to a profit – it's actually the opposite.
Although Etsy originally launched as a platform solely for crafters, it's expanded to include pre-made vintage and antique items. Some sellers do try to circumvent the system to sell mass-produced items, but Etsy shut those stores down as soon as they find them.
So, what sells well on Etsy?  Here's a complete course that teaches you exactly how to establish a successful etsy business.
Personalized items such as mugs, pillows and wedding favors are always popular. Handmade bags, stickers and vinyl transfers, handmade jewelry and charms, and other fabric items also sell in volume. If you're not artistically inclined then you could set up an Esty store that only sells the raw materials of the crafter trade to others.
Other big sellers on Etsy include vintage and retro household wares and clothing items. Everything from hats to chairs and sofas can sell for 20x what you paid for them in a thrift store.
Starting an Etsy shop is completely free, and they provide tons of support and training for sellers. This includes an online marketing training course that even covers the basics of SEO.  An Etsy store can be started as a part-time business, and then become your full-time gig when you're earning enough from it. The top sellers on the platform often sell over 1,000 items from their store every day. Yup, that's 1,000 items every single day.
Start-up costs: Free – you can start by selling unique items you own but no longer want. Or have a look on Craigslist for items people are giving away for free. People regularly give away vintage and retro items that are worth hundreds of dollars.
Income potential: The biggest Etsy sellers earn tens of thousands of dollars per month.
4. BRAINSTORM AN E-COMMERCE BUSINESS
Some people still shy away from the idea of having an e-commerce store because of the dotcom crash of 2001. It left a lasting impression on anyone who knows anything about it. But modern e-commerce businesses are as far removed from those days as Google is from Yahoo in terms of dominating the search market.
Back then you had to worry about paying web developers vast amounts of money to build an e-commerce site for you. After that it was time to pay an SEO agency to rank your site, or you had to resort to paid (PPC) traffic. Then you had to deal with inventory, staff, deliveries and managing customer service issues.
Modern e-commerce platforms, such as Shopify, provide you with an easier and more cost-effective way to set up an online store. You can choose to sell your own products directly to customers, which will involve packing and shipping products.
Another option is to again set up a Shopify store. But instead, you have customer orders drop-shipped to them by the manufacturer, or distributor. You know those super-cheap items you see on Facebook that seem too good to be true? The catch is always that it can take 30 – 45 days for your order to arrive – that's the drop-shipping model in operation right there.
A particularly hot e-commerce market right now is selling monthly subscription boxes. One of the most famous examples of this business model is the Dollar Shave Club. These guys started out in 2012 selling affordable men's grooming boxes each month. By the time 2015 rolled around the Dollar Shave Club was acquired by UniLever for US$1 billion.
Shopify has become very popular in the online store industry because it offers a stable e-commerce platform, with secure payment options.
Start-up costs: $29 per month for a basic Shopify store. You then need to choose from either the drop-shipping model, or to sell your own products directly from your store.
Success story: The Dollar Shave Club.
Income potential: Umm around US$1 billion dollars, if you do things right. On a more serious note, an e-commerce business, selling in-demand products, can make 5-figures per month.
5. START AN AMAZON FBA BUSINESS

We kept the Fulfillment by Amazon (FBA) business model separate to the e-commerce section above. The reason for this is that Amazon FBA is a little bit different to regular e-commerce. This difference is it allows you to piggyback off the success of the biggest online retailer on the planet – Amazon.
How would you like to come up with an idea for a range of products you want to sell online, but to have Amazon do all the hard work of advertising, picking, packing, shipping, returns, and dealing with customer services headaches queries for you?
Sounds great, right?
It is, and that's exactly what Amazon offers their FBA sellers.
The process of getting Amazon to sell your products for you is a straightforward one:
You brainstorm an idea for a product you think will sell online
Next up is to do extensive market research on that product, focusing on product popularity, sales price and profit margin
Now you need to find a company that will manufacture your product(s) for you – this is a lot easier than it sounds
Once your product order is completed, you then arrange for them to be shipped to an Amazon fulfillment center
You create your product listings for your Amazon store
The listings go live, and you start making sales
Around 14 days later you receive your slice of the pie from Amazon via check or electronic fund transfer to your bank account
The above is a simplified version of each step, but it really is that simple when you break the Amazon FBA business model down to its core principles.
Start-up costs: An Amazon 'Professional Sellers Account" only costs $40 per month, but you'll need around US$2,500 in total to get started.  That figure does not include advertising or professional photography.